HOME
Our wonderful new INSPIRIT Energy Gemstone Bracelets have arrived!!
Each powerful gemstone is filled with spiritual energy that can bring transformation and change into your life just by wearing them. With over 40 gemstones and themes to choose from, whatever you need most can be found. Each variety boosts lifeforce and vitality while also bringing grounding and stability with the added gemstone of Picture Jasper. A powerful, symbolic gift for yourself or others, they bring needed energy and inspiration for your journey.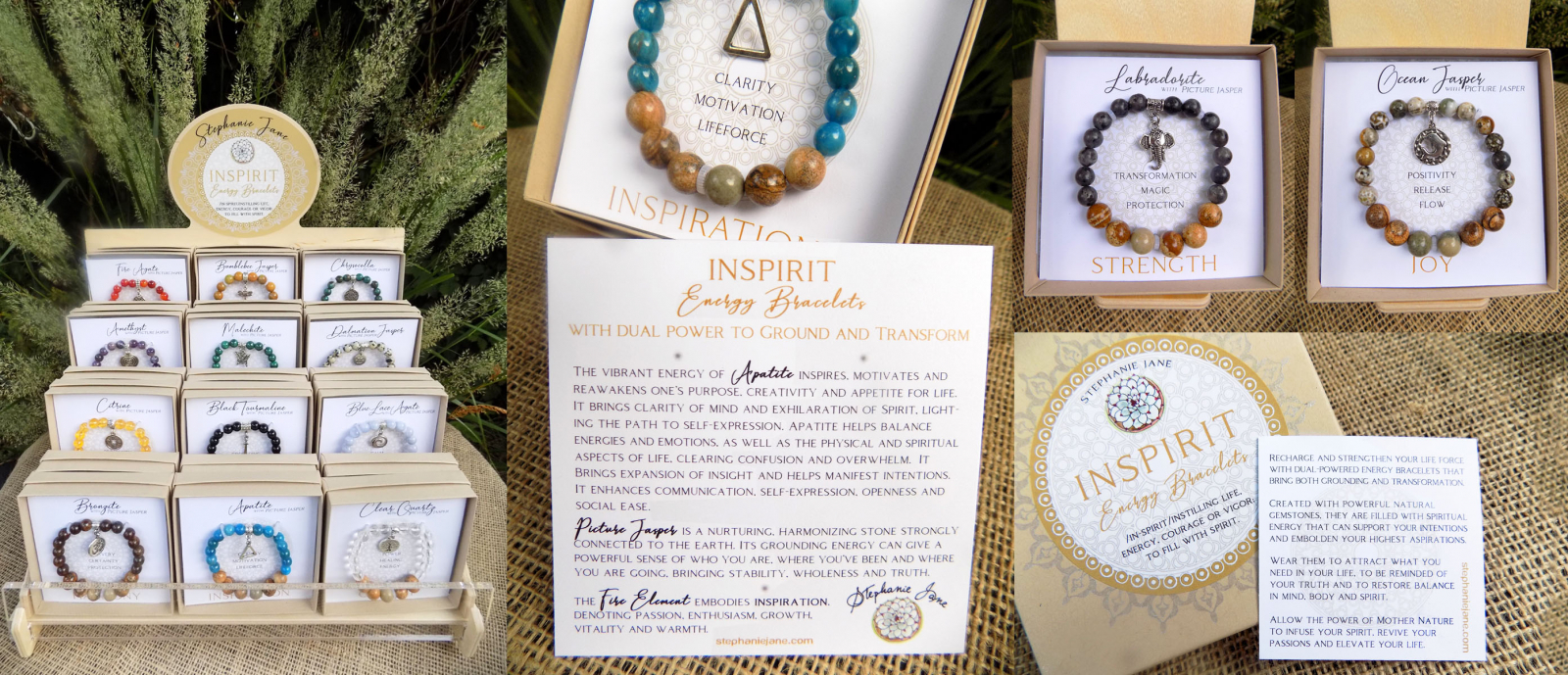 ARE YOU READY TO LIVE THE LIFE OF YOUR DREAMS??
We have TOOLS to help you find your way, and to ensure that every moment is filled with joy and meaning!
Wish Boxes, Intention, Affirmation & Gratitude Boxes, Happiness Boxes, Hope Chests, Adventure Boxes, Affirmation Mirrors, How-to Guides, Oracle Cards, Inspirational Art, Jewelry for the Soul, Inspiring Prints & Cards, Joyful Mosaics, and so much more...
Life is meant to be an ADVENTURE!! And as we journey to discover more about ourselves and this beautiful life, it is crucial to make sure each day is filled with laughter and light and WONDER... What better way to discover ourselves than by finding and using the things that light up our spirits and help us shine. Our products were created to do just that. To bring meaning to the ordinary and a sense of all that is possible for your life. To make the journey a true adventure...
Be inspired...and SHINE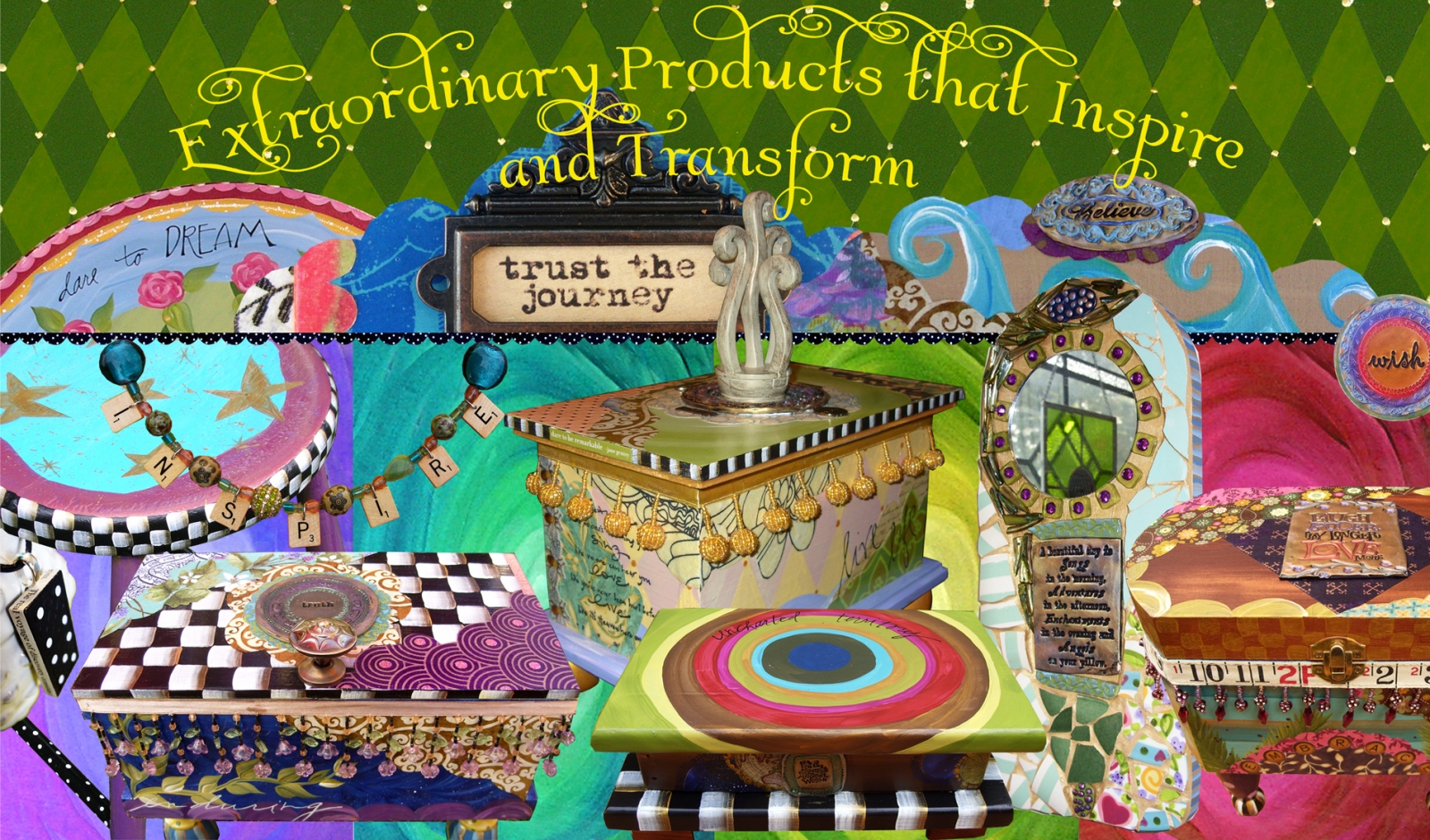 WELCOME!!! So glad you're here!
Stephanie Jane (formerly Dreaming in Color) was born out of the belief
that each person on this earth was meant to SHINE
in their own unique light, and that by following their dreams
and honoring their visions, they can make this world a brighter place.
Our products are created to inspire each of us to seek truth,
grasp onto hope, delight in whimsy, believe in ourselves
and follow our passions so that we may truly shine.
---
Enter a world of whimsy, discover a palette of possibilities, embrace a sense of hope...